Our leadership team
athenahealth is a leading provider of network-enabled services and mobile applications for medical groups and health systems. The dedicated professionals who make up our leadership team use their expert knowledge to fuel our mission to transform healthcare.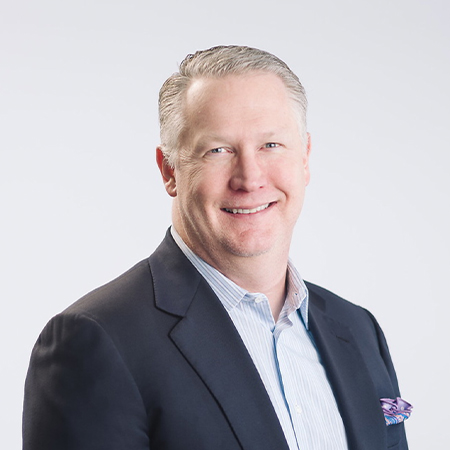 Bob Segert, Chairman & CEO
Bob Segert joined athenahealth in February 2019 after serving as the Chairman and Chief Executive Officer of Virence Health. He is a seasoned leader with a passion for understanding and delivering on the needs of the customer, a relentless commitment to operational excellence, and a track record for driving outstanding results.
Bob has over 20 years of leadership experience in the software & IT services industry – spanning across sales, marketing, operations, and corporate strategy. He has served as Executive Chairman of Aspect Software and President and CEO of Expert Global Solutions, where he scaled the company's global footprint and achieved market-leading positions in customer relationship management and business process outsourcing services. He was also President and CEO of GXS, Inc., the world's largest B2B cloud integration platform.
He currently serves on the Board of Directors of EPAM Systems, the Dallas Symphony Orchestra Board of Governors and Foundation Board. He also sits on the executive committee of the Vogel Alcove, which supports early childhood development of homeless children in Dallas. Bob holds an MBA from Harvard Business School and a BS in Mechanical Engineering from Purdue University.
Meet the rest of our team
Richard Barnwell, Executive Vice President, Product Engineering
Richard joined athenahealth as SVP of Product Engineering in March 2018. Previously, he was at Microsoft, where he was an engineering leader in the Cloud & Enterprise division. During that time, he helped develop the Unified Endpoint Manager cloud service, including the data security capabilities, embedded in Office 365.
Earlier in his career at Microsoft, Richard led the replatforming of the Dynamics 365 cloud service. He's also held engineering leadership roles at several early-stage companies. Richard's prior healthcare experience includes the development of IoT technology to enable remote service and location tracking of medical devices. He received his M.S. from Brighton University and holds a B.B.A from De Montfort University.
Diane Bartoli, General Manager, epocrates
Diane Bartoli joined athenahealth in January 2020 as the GM of epocrates, responsible for overseeing all organizational operations. She brought with her nearly 20 years of leadership experience in health science publishing and digital product development, creating resources to help clinicians provide the best possible care. Prior to joining athena, Diane was the Director and GM of the Kindle Education business at Amazon.
Previously, Diane was the SVP and GM for the Clinical Reference and Workflow business at Elsevier. There she oversaw a digital product portfolio that included integrated physician order sets, nursing care plans, Clinical Pharmacology and Gold Standard Drug database, and clinical reference products. Diane is a member of the Board of Managers for the American Institute of Physics Publishing. She has a BA in English from the George Washington University, and an MBA in finance from the Stern School of business at New York University.
Paul Brient, Executive Vice President, Chief Product Officer
Paul joined athenahealth as our Chief Product Officer in September 2019, with over 25 years of experience in the healthcare information space. Paul joined us from PatientKeeper, a provider of software applications that optimize physician and practice workflows, which he led as CEO through much of its nearly 20-year history. Prior to joining PatientKeeper in 2002, Paul held senior executive-level positions at leading healthcare and consulting firms including McKesson Corporation, HPR, and The Boston Consulting Group. He began his healthcare IT career as the founder and president of BCS, an early physician office management software company. Paul received an MBA from Harvard Business School and a BS in Electrical Engineering/Computer Science from Princeton University.
Jessica Collins, Senior Vice President, General Counsel
Jessie has served as our General Counsel since August 2017, after joining athenahealth in September 2016. Jessie is responsible for the Legal, Compliance and Government Affairs functions. Prior to her time with athenahealth, Jessie was the VP, Associate General Counsel at Keurig Green Mountain, Inc. Earlier in her career, Jessie served as Senior Counsel at Raytheon, and was a partner in the Corporate Group at Brown Rudnick LLP, where she concentrated on technology, business and securities law. Jessica received her J.D. from the Northeastern University School of Law and her B.A. in English, with Honors, from Bates College.
Bret Connor, Executive Vice President, Chief Operating Officer
Bret Connor has served as our Senior Vice President, leading Customer Success since joining athenahealth in August 2017. He oversees our customer success organization that supports and enables our clients in their journey to transform healthcare by utilizing our cloud-based platform and services to improve their revenue capture, deliver better healthcare outcomes, and spend more time providing care. Prior to joining us, Bret served in executive leadership roles at VMware, Inc. and McKinsey & Company. Bret received his B.A. in economics from the University of Chicago and his M.B.A. from Harvard Business School.
William J Conway, Executive Vice President, Chief Sales Officer
Bill Conway joined our executive leadership team in 2019 as Chief Sales Officer, bringing over 30 years of healthcare industry experience focused on driving disruptive solutions, leadership expertise in building large client-facing organizations, and a deep understanding of the provider space.
Bill returns after a year with American Well. In his earlier role with athenahealth, Bill served as Senior Vice President with responsibility for Sales, Account Management, Onboarding Services, Channel Management, and Market Strategy. Prior to that, as VP of Small Group Sales, he reimagined the sales approach to accelerate national adoption of our software with independent physician groups.
Bill was previously Regional VP of Sales for Allscripts Corporation and spent 13 years at IDX Systems Corporation in a variety of roles.
Jon Maack, Chief Strategy and Corporate Development Officer
Jon Maack is responsible for helping set athenahealth's growth agenda and leading our Strategy, Marketplace and Partner programs as well as our Corporate Development team.
Jon brings more than 20 years of healthcare experience, all focused on the interaction between providers and patients as the key to better experiences and greater value for everyone. He is passionate about accelerating growth through product launches, innovative partnerships and acquisitions. Having led multiple integrations and close partnerships, he is deeply committed to helping teams thrive as they scale their ideas across the athenahealth platform.
Prior to joining athenahealth, Jon served in senior executive leadership roles at Optum, The Advisory Board Company and Bain & Company. He received his B.A. from New York University and his M.B.A. from Wharton.
Karl Salnoske, Senior Vice President, Cloud Engineering and Operations
Karl joined athenahealth in February 2019 following his time as Senior Vice President of Engineering and Cloud Operations at Virence Health. He is a senior technology and operating executive with more than 20 years of experience across multiple sectors, including healthcare, higher education, and telecom.
Before joining us, Karl was at Laureate Education, Inc. as Executive Vice President and the company's first Chief Information Officer. Prior roles includes senior leadership positions with IBM, Schering-Plough, and McKinsey & Company. Karl holds a Bachelor of Science from Virginia Tech.
Do you have more questions for athenahealth?